MORMON STUDIES INITIATIVE
In 2010, the Tanner Humanities Center launched an initiative to support the study of Mormonism on campus and in the wider community. This initiative encourages vibrant, intellectual exploration of The Church of Jesus Christ of Latter-day Saints, its people, values, history, culture, and institutions. To learn more,
click here
.


"It is the work of many minds, hearts, and hands. It is work that raises us all."
- Bob Goldberg, Professor of History
Director, Tanner Humanities Center
---
MORMON STUDIES INITIATIVE
NAMES BRIAN BIRCH FIRST MARLIN K. JENSEN SCHOLAR IN RESIDENCE


Ongoing through Thursday, August 11, 2016
Marriott Library - J. Willard (M LIB)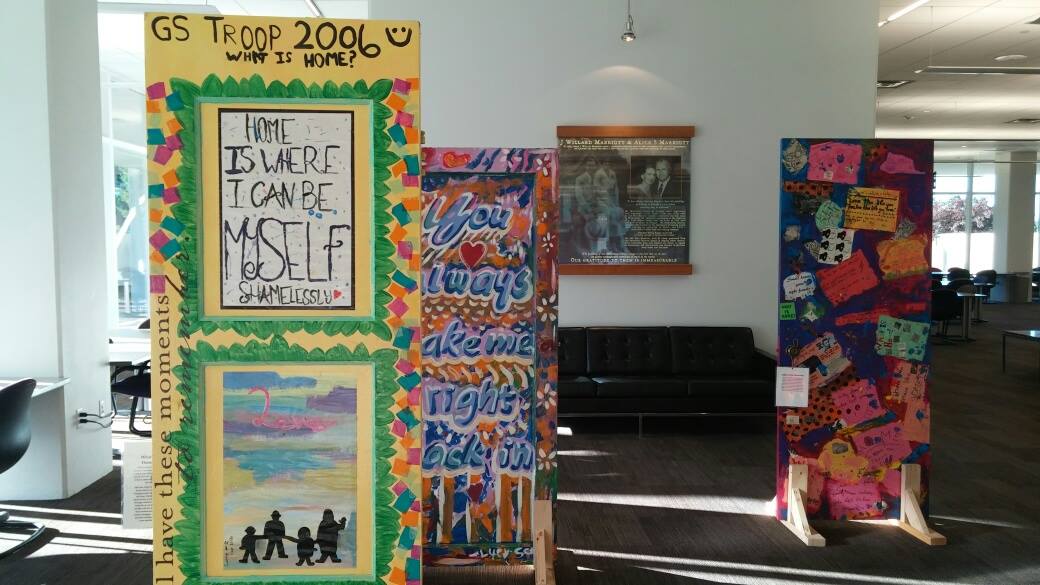 And when do houses become them? Is it how long we've lived there? The kinds of memories we've made there? Is it the people that live there? Salt Lake Valley Habitat for Humanity partners with families to build homes that they can afford. Just like the process of building a Habitat home, the "What is Home" exhibit is an example of what happens when people come together to create something on behalf of others.
---