MORMON STUDIES INITIATIVE
In 2010, the Tanner Humanities Center launched an initiative to support the study of Mormonism on campus and in the wider community. This initiative encourages vibrant, intellectual exploration of The Church of Jesus Christ of Latter-day Saints, its people, values, history, culture, and institutions. To learn more, click here.


"It is the work of many minds, hearts, and hands. It is work that raises us all."
- Bob Goldberg, Professor of History
Director, Tanner Humanities Center
---
MORMON STUDIES INITIATIVE NAMES
BRIAN BIRCH FIRST MARLIN K. JENSEN
SCHOLAR IN RESIDENCE


REGISTRATION IS NOW OPEN!
---
NT LIVE | "By Popular Demand" Series


★★★★★ Daily Mail
"The funniest show on the planet."

Click here for tickets
Ongoing through Thursday, August 11, 2016
Marriott Library - J. Willard (M LIB)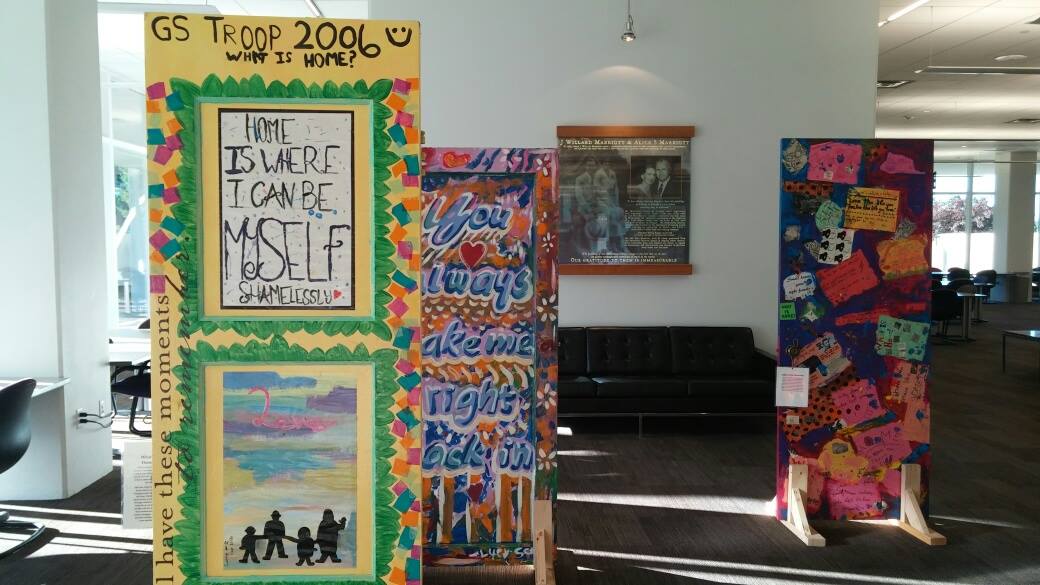 And when do houses become them? Is it how long we've lived there? The kinds of memories we've made there? Is it the people that live there? Salt Lake Valley Habitat for Humanity partners with families to build homes that they can afford. Just like the process of building a Habitat home, the "What is Home" exhibit is an example of what happens when people come together to create something on behalf of others.
---
Saturday, July 16, 2016, 12 - 3pm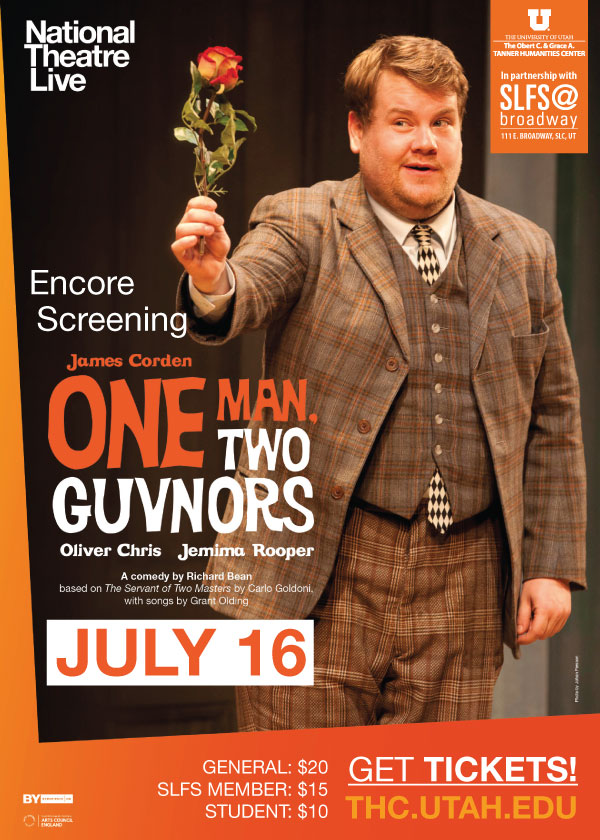 ★★★★★ Daily Mail 'The funniest show on the planet.' For a limited time only, National Theatre Live's Encore Series brings a selection of award-winning British theatre productions to your local cinema. Featuring a Tony Award-winning performance from host of the The Late Late Show, James Corden, the uproarious One Man, Two Guvnors was a runaway hit both in London's West End and on Broadway. Fired from his skiffle band, Francis Henshall becomes minder to Roscoe Crabbe, a small time East End hood, now in Brighton to collect £6,000 from his fiancée's dad. But Roscoe is really his sister Rachel posing as her own dead brother, who's been killed by her boyfriend Stanley Stubbers. Holed up at The Cricketers' Arms, the permanently ravenous Francis spots the chance of an extra meal ticket and takes a second job with one Stanley Stubbers, who is hiding from the police and waiting to be re-united with Rachel. To prevent discovery, Francis must keep his two guvnors apart. Simple.
---